The barn owl painting is almost complete, and this will be the last work in progress before the painting is complete. As mentioned in my first thesis post, I will not be posting the finished paintings online until after I complete my thesis. However, once that is complete (in May), I will post all the finished paintings here for everyone to see. And, as always, I will continually be posting sketches and works in progress of each thesis painting as I work on it.
These owls are not done yet, but they are very close!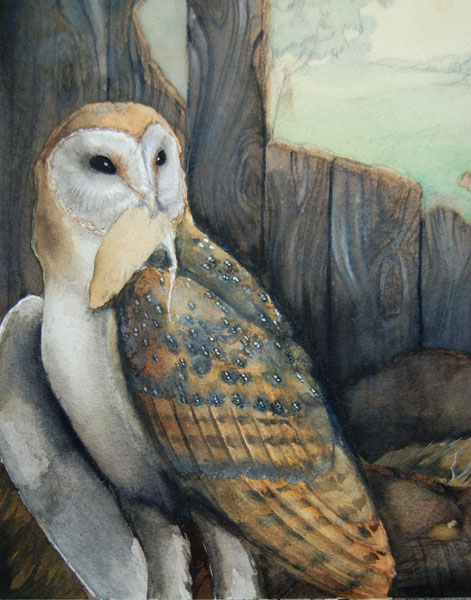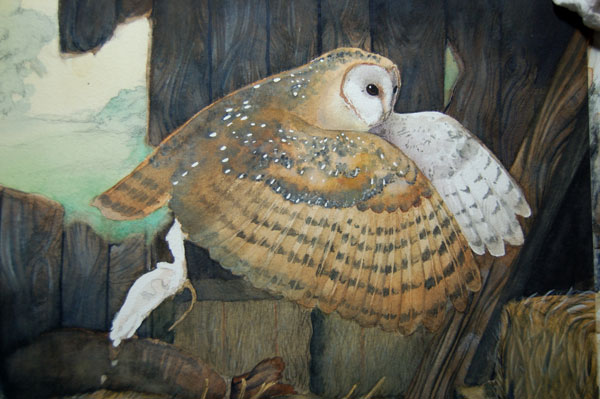 And, as I was waiting for one of my stretched sheets of watercolor paper to dry, I did a quick, miniature painting of a barn owl as more practice. This is actually in ATC/ACEO format (2.5 X 2.5 inches). If your monitor resolution is 1024 X 768, then the size on your screen is close to the painting's actual size.