Well, I don't have a new thesis painting progress to show, but I do have a silly little painting I did really quick to include with some art for a fantasy art show.
It's a pigeon/rat gryphon, and he really loves his bread.
A lot.
Enjoy.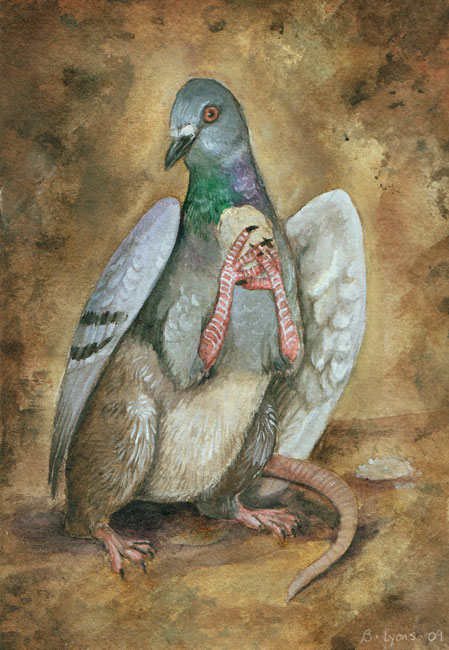 Watercolor and white gouache on cold-press watercolor paper, 5X7 inches.