I just couldn't wait anymore; I had to paint a peregrine!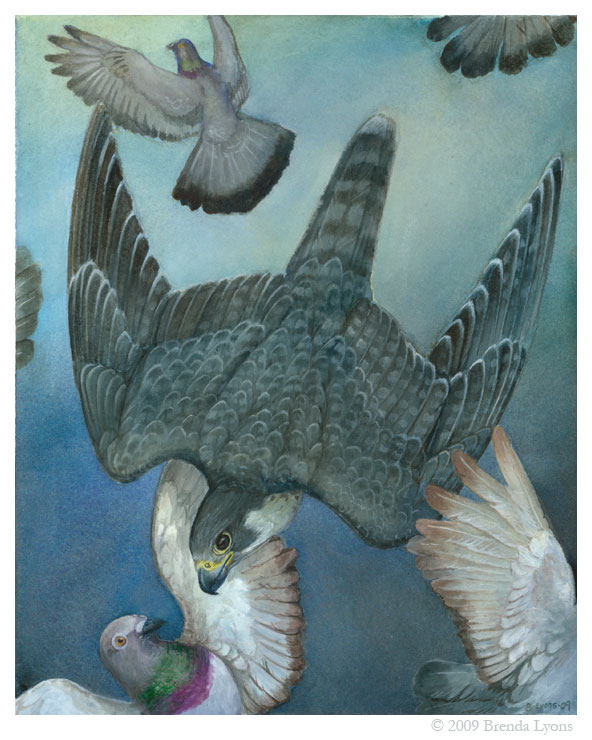 This was an study for plumage and form, and also it ended up being a study for rock doves, too. I love pigeons. They're so beautiful and so fun to paint! This is watercolor and white gouache on watercolor paper, 8X10 inches.
The saker falcon painting is done, and I'll be sure to post it up here once the thesis is complete. Now it's time to set up the show!