More progress on the Griffon Vulture, plus a sketch of the next painting, which will explore the Lanner Falcon as the Egyptian god Horus.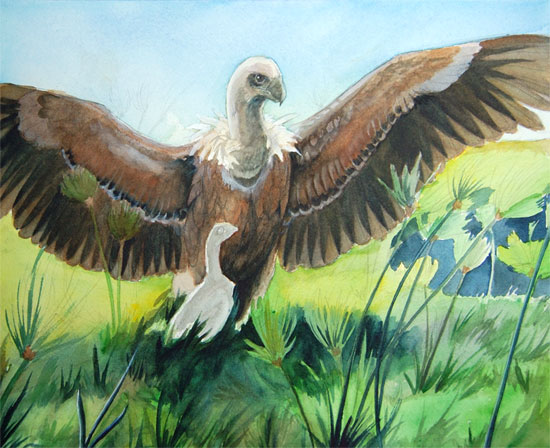 And the sketch of the Lanner Falcon: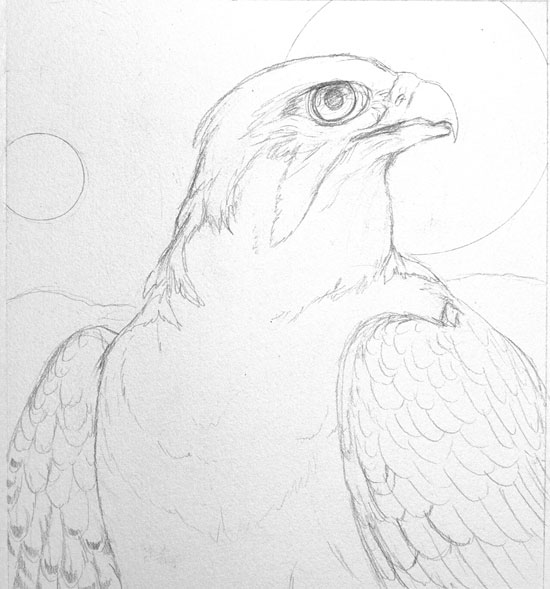 The sun and moon behind the falcon represent the belief that Horus' eyes were the sun and moon. I placed the focus on the Lanner's head since the shape of the Eye of Horus is believed to mirror that of the Lanner Falcon's facial markings.