I'm close to finishing the peregrine falcon thesis painting, so here is a progress shot so far. I've never really painted ducks before, so this proved to be an excellent excuse to study mallard plumage and try my hand at painting one. They're such lovely birds with such interesting plumage!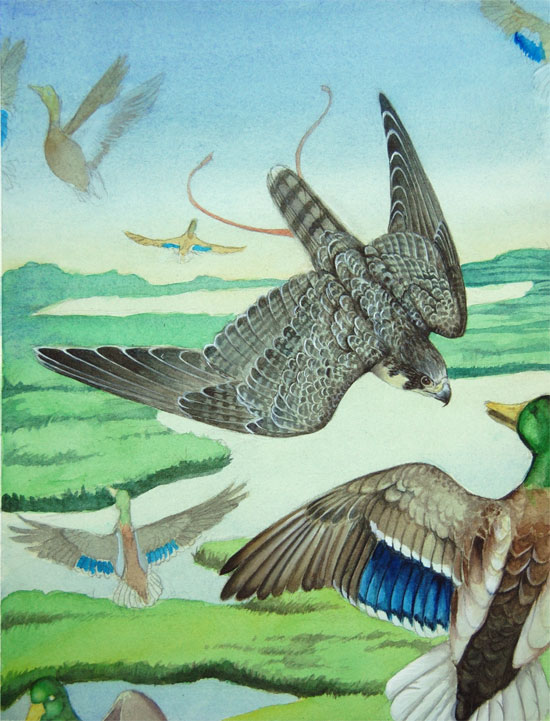 And a detail of the peregrine and duck: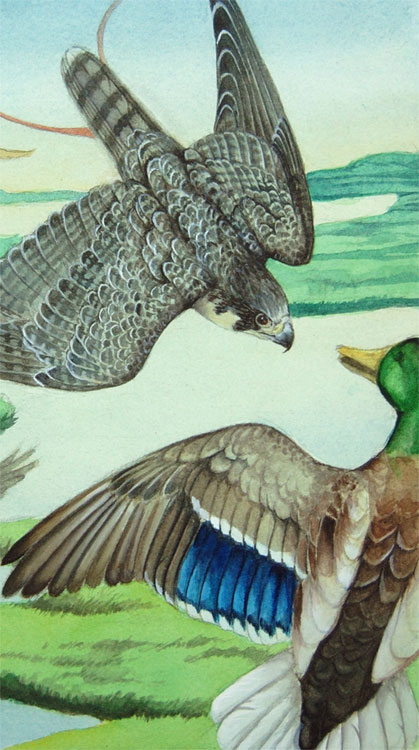 I will have my thesis done by May 30th, so on that date, I will start to post the finished thesis paintings here.