Thesis painting #8 will be the griffon vulture. In Egypt, this bird was the symbol of the goddess Nekhbet. Its head was used on the Upper Crown and its wings were a common decoration for the headdresses of royalty.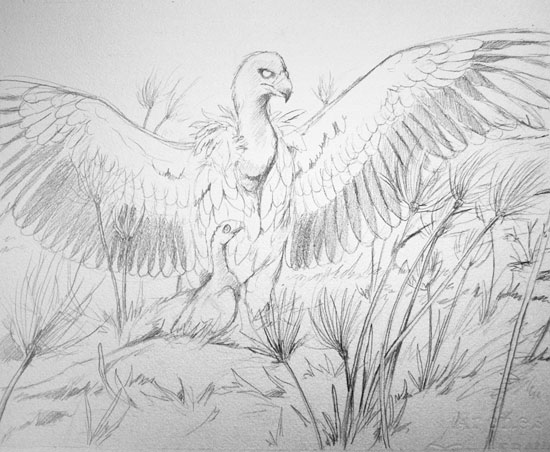 It was believed that when the griffon vulture turned its back to the southeast, that it would become fertilized. For this reason among others, it was considered a symbol of fertility.
In this painting, I wanted to show the vulture with its back to the southeast, with the sun streaming through its feathers. All around it are papyrus, a plant that grew on the Nile River.