I should have posted this last night, but I got caught up on other things and it slipped my mind. Here is last night's progress of the saker falcon painting: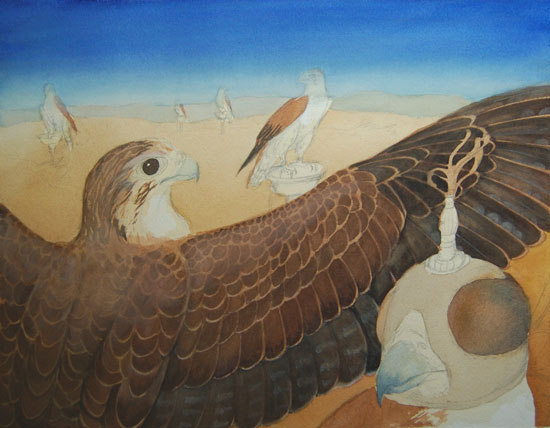 Right now I'm trying to get detail in while making sure the colors move around the composition. This shouldn't be a problem, since the falcons' beaks are bluish, so there won't be an overwhelming expanse of blue at the top third of the piece without any blue anywhere else.
Despite being a forest girl inside and out, I can still appreciate the dramatic beauty of the desert. There aren't many places you get such vibrant color, and the burning orange of the sand with the striking blue of a desert sky definitely serves for an interesting color palette.