I did the first few washes for the harpy eagle painting. I'm not sure how I feel about the challenge of so much jungle green, but I think it will work out nicely. In particular, I'm having fun with the eagle's crest feathers.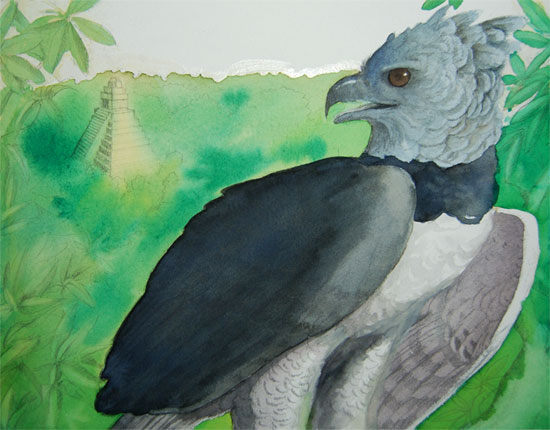 My next painting is going to most likely be the saker falcon, looking at its relationship with Middle Eastern falconers. During my research, I found a video of a saker hunting a small (baby?) gazelle (or other small species of deer), which was quite surprising. I never thought a falcon capable of taking down such prey. The video is
here
if you're interested.
Of course, the inspiration to paint falcons hit, so I decided to do a study on saker markings. They seem to be a varied bunch, especially in the markings on the head. It appears that most have plain brown backs without barring.
The sketch: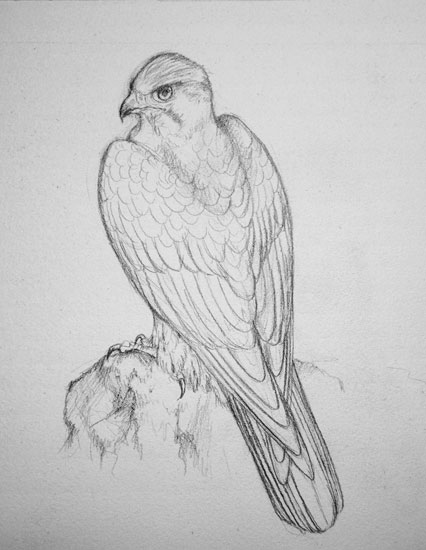 The initial background wash: